MoissaniteCo.com, a renowned global leader in Moissanite gems and jewelry, was established in 2005 by Mike and Jera Christensen. With a legacy in the jewelry industry spanning four generations, Mike hails from Las Vegas, NV, where his great-grandfather opened his inaugural store on Fremont Street 80 years ago.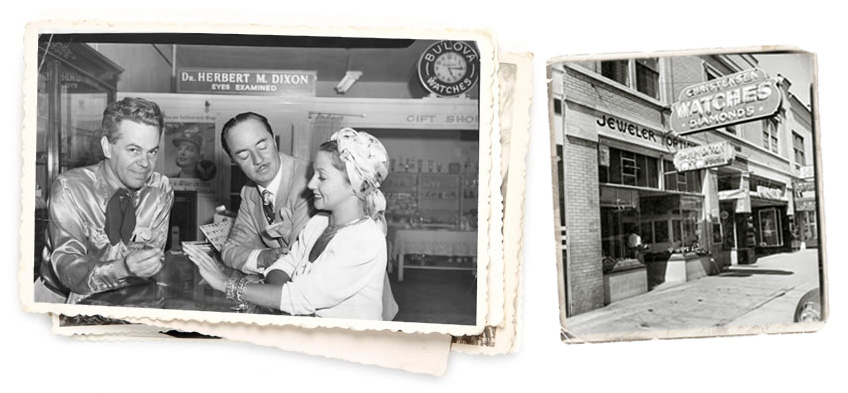 We recognize that our customers are price-conscious, and therefore, we have adopted a no-frills approach to the sale of Moissanite bridal jewelry. Our mission is straightforward and concise: to offer an extensive range of Moissanite and diamond jewelry of the finest quality, at the most competitive prices.
Only the best Moissanite. Period.
Selling nothing but the best Moissanite gems is a very high priority of our company. Since most Moissanite gems don't come with 3rd party lab certification, it is important to purchase Moissanite from experts who know how to tell the good from the bad. When MoissaniteCo.com was first launched in 2005, very little was known about Moissanite, and the founders, Mike and Jera, had to learn for themselves how to sort and identify the best quality Moissanite gems. This knowledge has been shared behind the scenes for years with our distributors and manufacturers with the purpose of perfecting the supply chain and ultimately ensuring that our customers get the best Moissanite gems available.


Our company was the first to sell whitened (enhanced) Moissanites. We were the first to sell 3rd party lab certified Moissanite gems. We were the first to offer hearts and arrows cut Moissanites. Soon we will be launching the first line of super ideal cut Moissanites which are cut and faceted using 21st-century state of the art lasers and robots to ensure each stone is cut to superhuman precision. Our dedication to selling nothing but the best has always put us at the forefront of the Moissanite jewelry industry. We are THE jewelers that sell Moissanite. What is Moissanite? The best diamond alternative, and we are the ones to get it from.
Made in America
Every piece of fine jewelry we sell is made right here in the United States. We partner with several American jewelry manufacturers to offer the vast selection that we do. From design to casting to stone setting, every piece of jewelry is made by American jewelers in New York, Nevada, Washington, Ohio, and Louisiana. With the exception of one hundred or so signature pieces, we are offering the same bridal rings that can be found at a local high-end jewelry store, only we are setting them with Moissanite gems instead of diamonds. (There is one exception which are the alternative metal mens bands. These bands are not made by our company are sourced from a USA company with a manufacturing facility based overseas.)
Recycled Metals
Every piece of jewelry we sell is made of 100% recycled precious metals. Because our recycled metals are refined back into their pure elements, they are of the same high quality as newly mined metals. Dirty gold mining has a history of civil war, labor abuses, and environmental devastation. Our objective is to diminish the negative impacts of dirty gold by reducing the demand for newly mined metals.
Perfect Lab Grown Diamonds
Many of our customers request diamond side stones for their engagement rings. As lab diamonds have become more universally available, we have moved to selling only round brilliant cut lab diamonds (true synthetic 100% carbon diamonds).
The reasons are:
Better quality: each stone is beautifully cut, colorless, and has exceptionally high clarity
More durable: since lab-grown diamonds are grown in a controlled environment, the diamond crystal is purer than most natural diamonds, and as a result, they are much tougher and more durable
More social and environmentally friendly: the abuses and ugly history of the diamond trade have become well known in the last few years, and while diamond dealers attempt to give consumers peace of mind by not offering "conflict diamonds", in reality, the definition of "conflict diamonds" is quite limited by design. It doesn't take into account human rights abuses, environmental degradation, or safe labor practices
In the end, ask yourself: do you want the best quality, most beautiful and most durable diamond side stones available? Or is it more important that it is dug out of the ground? Is being dug out of the ground really an advantage?