Extend Jewelry Accident Protection
MoissaniteCo.com has partnered with Extend to provide simple, peace-of-mind protection for the jewelry you love.

Extend bundles your personalized pieces with a simple, affordable protection plan which you add to your purchase during checkout – so your jewelry is covered, even after the manufacturer's warranty expires.**
** loose stones only orders and custom orders are exempt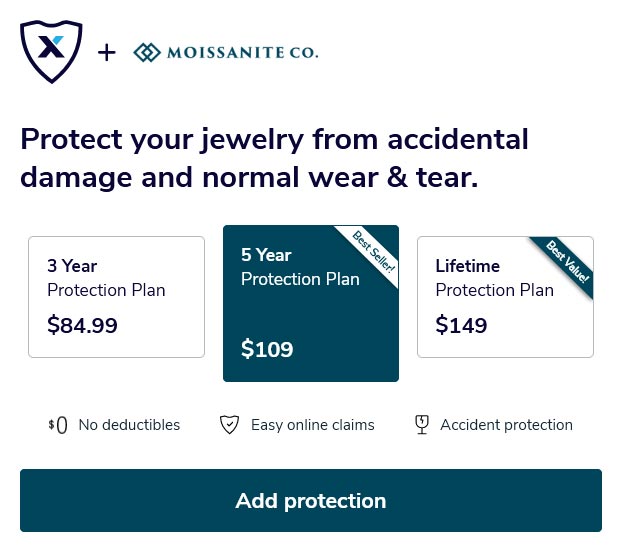 (example only)

Product Replacement Or Repair
Free replacement or repair if something should happen to your jewelry.

Added benefits
Free ring sizing (after 60 days), rhodium plating, polishing, and more!

Accidental damage
Your jewelry is protected when accidental damage occurs.

Zero deductible
No fees. No deductibles. No hidden costs to repair your jewelry.

Peace of mind
Wear your jewelry with confidence – we have you covered!

Customer focused support
We're always happy to help.
Simple Peace of Mind
You pay one flat rate at checkout and when you need it, Extend will work directly with us to get your product repaired quickly. Getting your replacement is seamless and simple.
What If I Need To Make A Claim
Processing your claim takes minutes and you'll receive everything you need for a repair or replacement. Simply contact Extend online or by phone at (877) 248-7707. Easy as pie!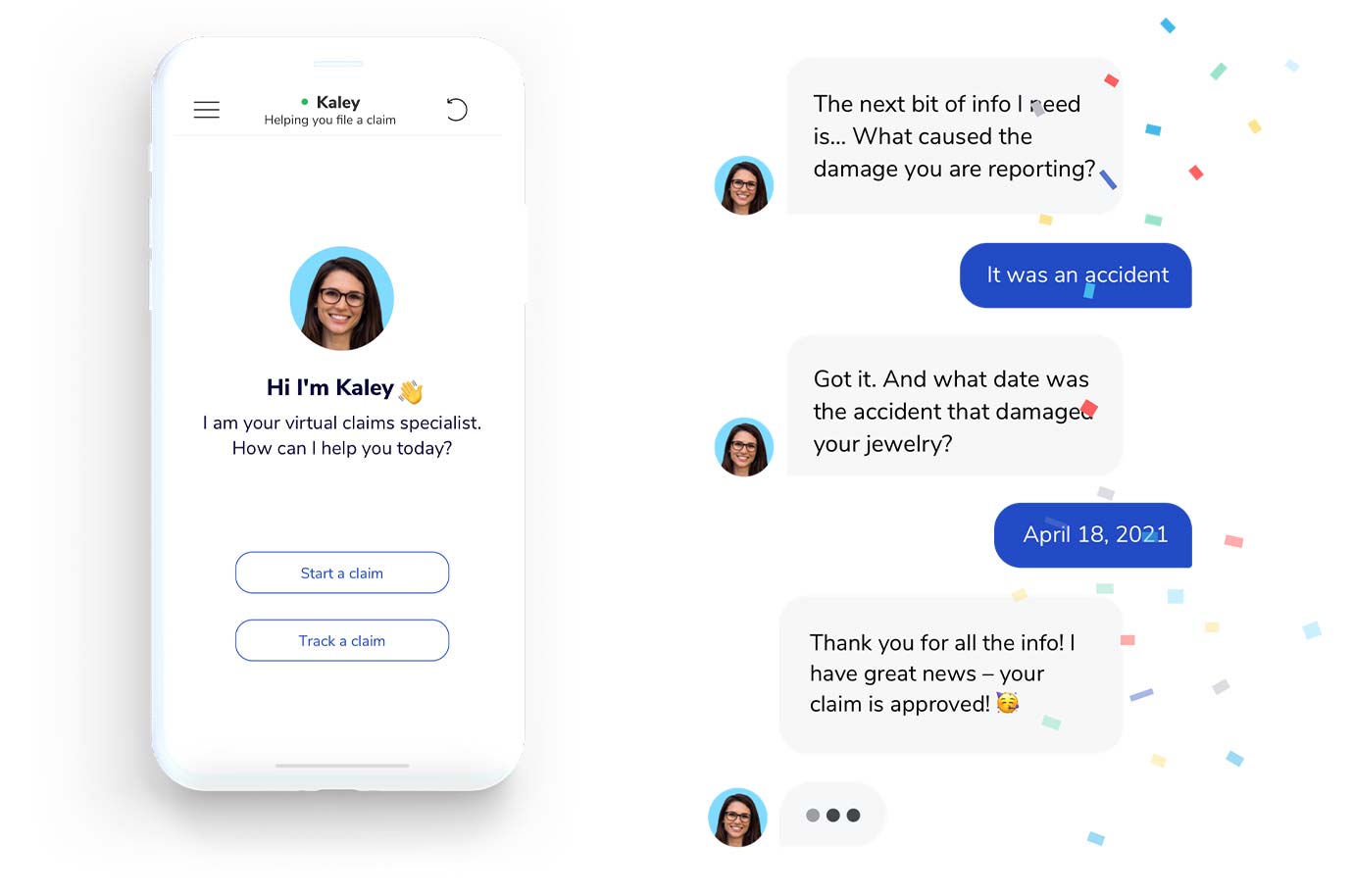 Why should I add an accidental damage plan?
This plan provides accident protection from damaged prongs, clasps, hinges, earring backs, and more. Extend plans are in effect from day one, and even extend your coverage from defects in workmanship and/or materials, including normal wear and tear after the manufacturer's warranty expires.
How can I purchase an Extend Jewelry ADH Protection Plan?
An Extend Jewelry ADH Protection Plan can be purchased during the checkout process online. You can also purchase a Jewelry ADH Protection Plan retroactively up to 90 days past the date your jewelry item shipped from our company.
Why should I add an accidental damage plan?
The Extend Jewelry ADH Protection Plan covers bracelets, earrings, necklaces, rings, and pendants. The Extend team and MoissaniteCo.com work together to identify all eligible products and match them to a protection plan.